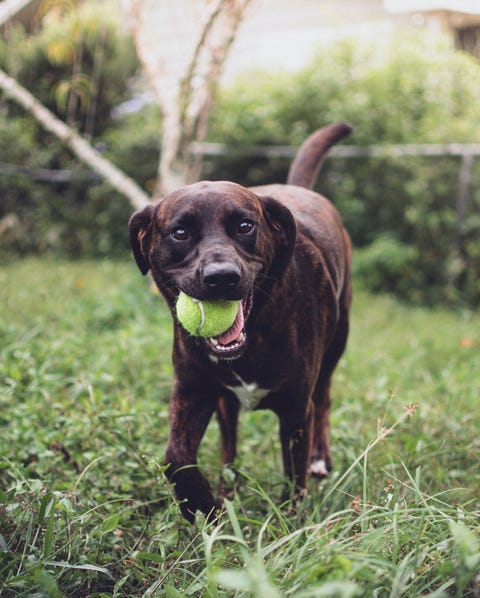 Pet parenting is no easy feat, but thankfully there are a number of helpful apps to guide owners along the way. From training schedules to puppy healthcare advice, we have rounded up the best dog apps to download today.
Some of them are free, while others may require a small fee (such as if you are speaking to a dog trainer, for example). It's important to visit your local vet if you are worried about your pup, but these apps will help make life that little easier.
On that note, take a look at the full list below…
This clever dog training app, available for both Androids and iPhones, features easy video instructions, the opportunity to chat with expert trainers, and progress trackers so you can log how your dog is doing. Whether you need at-home help with teaching your dog to shake hands or want to speak to a vet about how to stop puppies from nipping, this is the app to consider.
One user said: "I never thought I could train my dog, let alone by an app. Yet this app explains everything in a completely personalised and easy to understand way." Another added: "I have been to many training classes with my dogs and always wish I could bring the instructor home with me. This is like having them in my living room!"
DOWNLOAD APP
---
Looking for a dog sitter? Rover is your one-stop destination to meet local sitters who will treat your furry friends like family. From house sitting to doggy daycare, simply filter by area and browse the services that are available in your area. Have you considered trying it before?
"I was nervous to leave Sam with strangers, but my worries quickly faded. Going forward Rover will be my first choice for pet sitting," said Rover user Molly.
DOWNLOAD APP
---
Described as the most effective puppy training program, GoodPup's one-on-one video chat training connects you with some of the top trainers from around the country. Expect text check-ins, weekly video calls and daily calls to help you teach your pup like a pro without leaving the house.
DOWNLOAD APP
---
Struggling to remember various vet appointments? Wondering when you need to give your pup their medication? Then MyPet Reminders is the app for you. All you have to do is create a profile and it will give you reminders for some of the following: vaccinations, vet appointment, deworming appointment, flea and tick treatment, birthdays, competitions, dog shows, and other custom reminders.
DOWNLOAD APP
---
Rundogo is an easy-to-use sports app for active owners and dogs. From walking to canicross and mushing, Rundogo tracks you and your dog, showing all of your results in one place. Tracking your daily workouts with your pups just got a whole lot easier. Trainers at the ready…
DOWNLOAD APP
---
Similar to Rover, this app is brilliant if you're looking for someone to hire — from pet sitters to groomers and dog walkers. Perks of this app include price estimates, reviews and seeing how far your dog has walked.
One app user wrote: "Great sitter! Very responsive and very caring, looked after my cat very well and sent daily updates so I feel more assured whilst on trip! Highly recommend."
DOWNLOAD APP
---
Using positive methods and organisation, this clever app helps you train your puppy like the pros. Ideal for those with a busy schedule, you can easily track durations of events and set specific times when you want the training to begin. Plus, you can also sync the training with your Apple Watch.
"Quickly see when was the last time you took your dog out to go to the bathroom, the last time you fed them, the last time you gave them their meds, and whatever else you want to keep track of," says the app. "Don't wait too long to take your puppy out to the bathroom! Set up recurring reminders to never forget."
DOWNLOAD APP
---
This free and easy-to-use pet care app has been designed to make dog ownership less stressful. Designed by experts, it enables pet parents to track and monitor their pet's health, wellness, puppy training and understand their behavioural trends. Brilliantly, too, the app will also track your pup's eating habits, vet appointments, weight, medicine and regular photos you have taken of your pup.
DOWNLOAD APP
This content is created and maintained by a third party, and imported onto this page to help users provide their email addresses. You may be able to find more information about this and similar content at piano.io