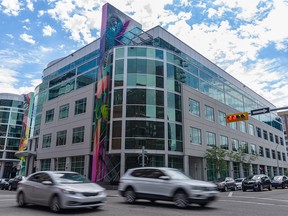 'OCIF doesn't really need to spend public money to fund a multinational multibillion-dollar organization to come to Calgary'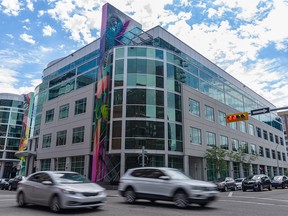 Article content
Not everyone in Calgary's tech community is enamoured with the announcement that IBM will receive up to $5 million in funding from the Opportunities Calgary Investment Fund.
Article content
The announcement last week has brought with it new questions from the sector about structure and decision-making going into the $100-million fund.
"OCIF doesn't really need to spend public money to fund a multinational multibillion-dollar organization to come to Calgary," said Jay Gohill, president and CEO of Arcurve, a Calgary-based technology services firm.
Article content
"They can do that themselves. They don't need any help from the city or the government in any shape or form. The companies that are here in Calgary need that and all they need is people to talk about it."
Gohill said he received numerous calls from other frustrated tech company founders following Wednesday's announcement.
Article content
At the root of the latest round of questions is the decision to fund one of the world's largest technology companies. IBM had global earnings of $58 billion in 2021-22 and already is a well-established presence in Calgary's downtown core — including 25,000 square feet of office space that will be restructured for its new client innovation centre.
Article content
Premier Jason Kenney originally stated the province will contribute another $5 million to IBM through the Alberta Jobs Now program. IBM is part of the plan, but funding tops out at 25 per cent of training and salary for new hires to a maximum of $25,000 per hire.
Under the program, companies were capped at 50 employees through three intakes. Through an agreement with the province, IBM is eligible for up to 60 positions and would max out at a total of $1.5 million.
"The 10 additional positions available for IBM are a good deal for Alberta because it helped to bring additional investment from a multinational company to our province to create good paying jobs," said Tricia Velthuizen, press secretary to Jobs Minister Doug Schweitzer, in an email.
Article content
With its new client innovation centre, IBM has targets of hiring at least 250 new employees, and up to 430, over the next five years. Its objective is to help companies throughout Western Canada and into the U.S. through digital transformation to improve their sustainability.
Gohill said there are already Calgary-based companies within this ecosystem doing what IBM's new innovation centre is promising — including Arcurve, which provides technology and software development and skills training.
Mayor Jyoti Gondek spoke out about the need for change to OCIF during her election campaign, saying in October that she would structure it differently.
"I would change the terms of OCIF to focus on local companies that are already doing well to support them to do even better," she said.
Article content
On Thursday, the mayor defended the investment in IBM in a statement: "Unlocking opportunity for Calgarians is important to both OCIF and IBM with the focus of this expansion on sustainability and climate risk management. As a leading global firm choosing Calgary as the site for its expansion, IBM's presence and global reach advances growth in our tech ecosystem."
Gondek pointed to the number of potential hires and from underrepresented populations while IBM's talent recruitment and certification program will contribute to growth of the talent pool in Calgary.
"Creating a critical mass of skilled professionals required OCIF to evolve into supporting scaling up as well as start-ups," she said.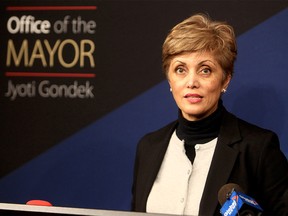 Calgary Economic Development had indicated prior to the IBM announcement that there are about 4,300 tech job postings in Calgary.
Article content
"The modern innovation economy is driven by companies that amass and commercialize large amounts intangible assets, like data and intellectual property," said Bronté Valk, government affairs manager for Alberta for the Council of Canadian Innovators, in an email.
"Given the 'winner-takes-all' nature of tech-growth, the government needs to be smarter when inking deals with large, global technology companies, because these deals have negative impacts on the growth of Alberta's domestic companies, especially in a labour market with zero per cent unemployment amongst skilled workers."
Brad Parry, president and CEO of CED and CEO for OCIF, said during Wednesday's announcement the investment goes toward hitting critical mass and driving the entire tech sector. While companies do compete against each other, there is a mutual benefit of more people, more jobs and more companies in the ecosystem.
Article content
Earlier this year, OCIF did commit $4 million to Calgary-based Thin Air Labs Fund — a $100-million venture fund to invest in early-stage entrepreneur-led innovation and technology ventures.
Thin Labs co-founder James Lochrie in an email said he supported the IBM investment by OCIF.
"It is yet another vote of confidence in our city and the potential of the innovation sector (in) the province," he said. "This type of continuing investment in Calgary by large technology companies underscores just how robust the opportunity is."
OCIF has so far distributed $68 million to 22 projects since 2018. The fund's six investments in 2021 did include money for local companies — $1 million to Endeavor Canada, which supports entrepreneurs from across the country; $7 million to Plug and Play Alberta; $3 million to Creative Destruction Labs – Rockies located at the University of Calgary's Haskayne School of business to support early-stage startups; and $333,000 to Movement51, the non-profit arm of local venture The51.
Article content
OCIF also committed up to $1 million to SVG Ventures | Thrive to bring the global accelerator to Calgary to support Canadian agrifood startups; and $6 million to Accelerate Fund III as seed money for local entrepreneurs in a fund managed by Yaletown Partners, based out of Vancouver.
According to OCIF's first-quarter report for 2022, only 1,008 of 1,920 jobs forecasted by the fund since 2018 have been created, though many of the projects have multi-year scalability.
The first 20 project commitments support total project investment of $335 million to $680 million.
Twitter: @JoshAldrich03